While all my college peers were out drowning in beer and stupid rap music, I had a quiet night in with the boyfriend and a bottle of California Red Zinfandel, last night. After watching some stand up comedy, and the Nick Kroll special, which is, by the way, freaking hilarious, I decided to channel surf until I found something to stimulate my dorky side.

It seems that the Hallmark channel was airing multiple episodes of one of my favorite classic shows, I Love Lucy. I grew up watching the program, for my mom would always watch it on Nick at Nite and then TV Land, before they changed their target markets. If you've never watched "I Love Lucy", I highly recommend it, it's quite funny and well written. After a few episodes, one of my favorites, "Lucy Goes To Monte Carlo" aired, and I saw this: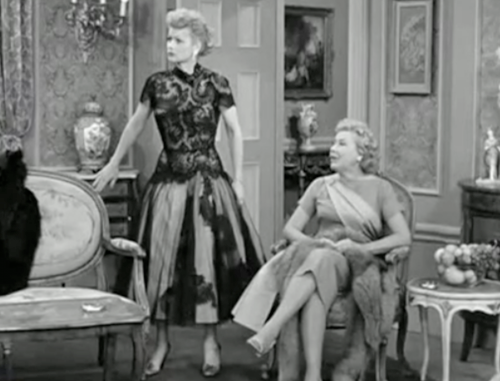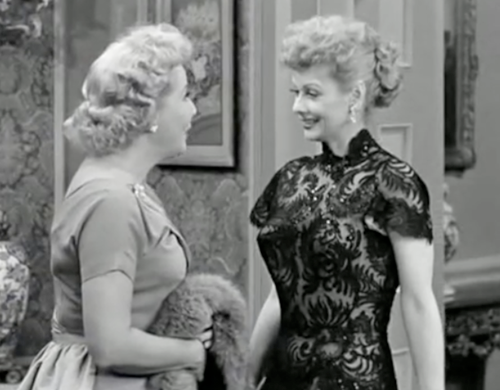 Yes, I'm talking about Lucy's sequin, beaded, black dress. My latest quest will be to obtain something similar to it. And let's not forget how amazing she looks with her fur and evening clutch! This episode aired in 1956, an amazing era for flattering, and feminine fashion.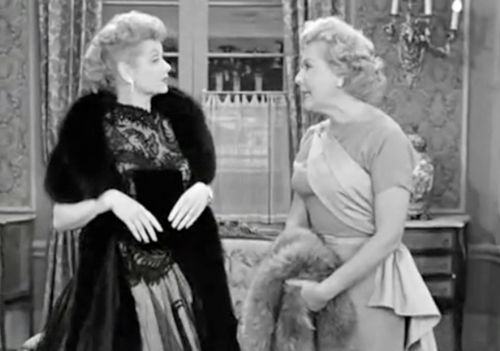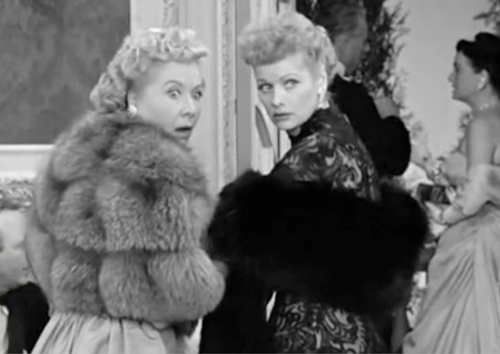 I simply drool over mid-century cocktail tail dresses and evening wear. What fashions have you been pining over lately?